For online store owners, you need to have an idea of what SEO is. SEO means search engine optimization, which is a set of practices designed to improve the appearance and positioning of product pages in search results.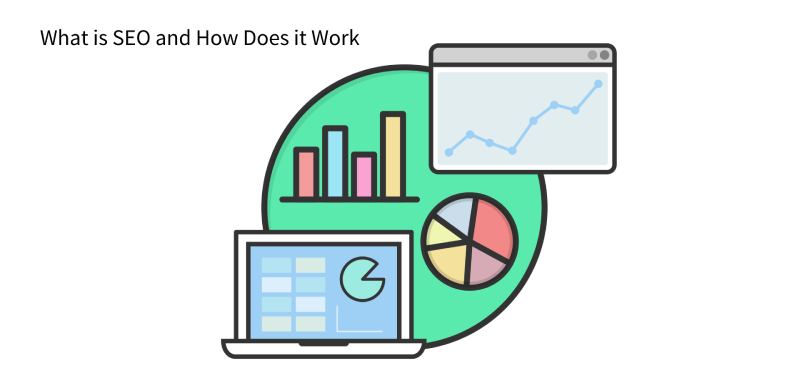 A good SEO optimization strategy is essential, high-ranking pages and products can improve the quality and quantity of traffic. In this article, we will show you how to achieve high ranks in search results to get more traffic.
What is SEO?
The core of SEO is the practice of getting targeted traffic to a website from a search engine's organic rankings. To get high ranks for your online store and products, you need to create high-quality content and optimize keywords, for example, product title, attributes, and description.

SEO allows your shop page to be ranked well on Google's search results, increasing the chances of users clicking in. The goal of SEO is to attract search engine traffic, and the main benefit is that you can get free traffic to your products.
Benefits of SEO
SEO is vital for online business and search is a big source of traffic. Next, I will show you some detailed benefits.

1. Gain more traffic
Organic search is a massive part of most online stores' performance and it is a big source of traffic. It can help you rank high on the marketplace search page, for example, Shopee, Lazada.

2. Boost sales
With the growing traffic and engagement, you can attract more buyers to complete a conversion or purchase. SEO is the best way for small and medium businesses, it can help you to increase traffic and boost sales quickly.

3. Build trust and credibility
If your products can be easily found on the first page of search engine results, it justifies that your products and shop are credible. It can help you build trust with your customers and establish authority for your online business.

4. Totally free
SEO is completely free of reaching customers and increasing sales for your business. Unlike paid advertising on marketplaces, you don't need to pay to get ranking and show your products on the first search result page.
How does SEO work?
SEO is usually used when people have queries or needs, they will search on the internet. For online shopping, it is when customers search for products in the marketplace. Then search engines find the products and decide which one to rank for any given keyword.

There are some crucial elements of SEO marketing for online business, you can optimize these elements to get more search traffic and sales.
Store name

Keywords

Photos

Hashtag

Customer reviews

You can focus on these elements to help to improve your listings. For example, if there are more keywords in your listings, you have a chance to get higher ranking for these keywords. Search engines like great contents and customers need higher quality contents to better understand your products.

They are effective in both attracting search engines and helping your organization make connections with customers. SEO can be emphasized through your product contents. The more engaging and effective content you have in your listing, the more likely your customers will be to spend more time on your products. Finally increase conversion and even make a purchase.
Conclusion
The role of SEO marketing has expanded significantly over the last few years. SEO can help sellers to get organic search and traffic. It may have challenges, but it brings you opportunities to get success through SEO optimization.