TikTok is a platform where people can find and share 15-30 seconds humor videos, it has been the most popular platform all over the world.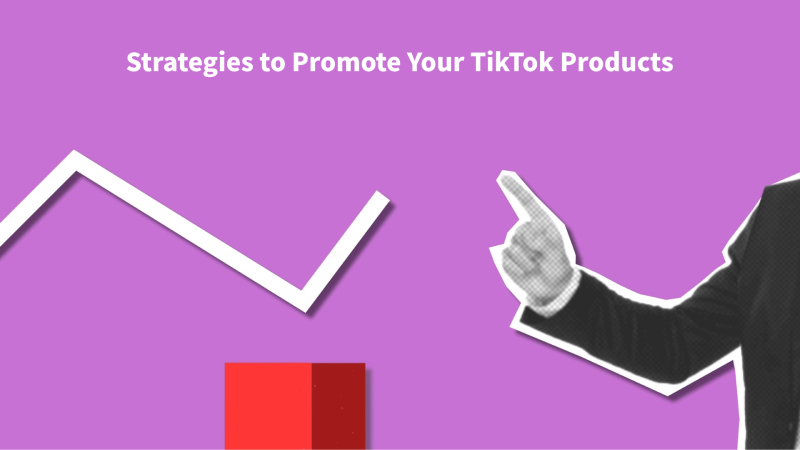 Now TikTok has launched a feature called TikTok Shop, it is a social eCommerce feature that allows sellers to sell and promote products through TikTok shop.
Why sell on TikTok?
As of 2021, TikTok is the top mobile app ranked by the total number of downloads in Malaysia. There are almost 4 million TikTok users in Malaysia. You can achieve greater visibility with millions of users all over the world if you decide to sell on TikTok. It not only has a huge audience but the users there are highly engaged and interactive.

Customers can visit and select products within TikTok and then buy the product, either within TikTok. TikTok is a social media platform, it is powerful to promote your products within TikTok. The TikTok users may be interested in your products when they are visiting the videos.

To sell on TikTok, you need to have a TikTok shop and TikTok account. If you don't have a TikTok channel already, then you may be passing up an opportunity to grow. To set up a TikTok shop, you can check this tutorial.
Strategies to promote your TikTok products
If you want to get more traffic and boost sales, you need to know how to promote your products on TikTok, here are some strategies that can help you.

1. Link your shop or products to TikTok account
After you set up your TikTok shop, you can start to publish products and link your shop or products to your TikTok account. You can link 1 official account and up to 4 marketing accounts.

After you link the official account, you can bind up to 4 marketing accounts, and you won't have to pay commission on the orders generated.You can use these TikTok accounts to promote your products, for example, you can promote through posting content and livestream. More marketing accounts you have, the more traffic and sales you can get.


2. Affiliate marketing
With TikTok shop affiliate marketing, there are three types of affiliate plan: Shop Plan, Open Plan, and Targeted Plan. These affiliate plans enable sellers to build relationships with TikTok creators and influencers and pay commission on sales generated.

The first is the Shop plan, it allows creators to promote all your products, and therefore increase your chances of being seen by TikTok users.

Next is Open plan, it will be visible to other creators who are qualified for affiliate marketing. The creators will apply for selling these products if they are interested in your products and commission.

Finally is Targeted plan, it can help you to invite targeted creators to promote your products. Creators can start promotion after they accept your invitation, it can help you get top creators to promote your products and boost sales.


3. Post engaging contents
After you link your shop to your TikTok account, it is time to get creative and promote your products. Try making humorous and engaging contents without being too focused on sales, in this way, you can encourage more followers and promote brand awareness.

Keep in mind that fewer words are better when trying to keep viewers engaged with your videos. The more people see and share your content, the more followers you can get. You need to make sure the first seconds of your video are attractive, otherwise they will scroll on to the next video.


4. Use hashtags
You can use unique hashtags to your product, it will encourage people to participate. Hashtags play an important role in TikTok, they can help you identify your competitors, amplify your content's reach, and get more followers.

Popular hashtags are good for grabbing eyeballs but custom hashtags can boost your TikTok marketing and personal branding. You can combine these two types of hashtags in your videos, it can help you to get more traffic and followers.
Conclusion
TikTok shopping is popular at present, it can help you reach more TikTok users and buyers. Though it is challenging, you can take this chance to sell on TikTok.