TikTok is a video-sharing APP, known in China as Douyin, where users can share 15-seconds short-form videos. Now TikTok shop has been released for many countries, it allows users to sell and purchase products in TikTok APP.

TikTok shopping is becoming more and more popular in Malaysia. You can use this opportunity and set up your TikTok shop to sell your products. In this article, I will show you how to fulfill TikTok shop orders.
How to process TikTok Shop orders?
When you have new orders in your TikTok shop, you can check under TikTok Orders > Manage Orders > To Ship. There are two ways to fulfill orders on TikTok, the first one is to fulfill one by one, another way is in bulk.

1. Process orders one by one
The new orders will be shown under To Ship, and there are 2 sub-statuses under To Ship, Awaiting shipment and Awaiting collection. You can see some actions in your orders, you can print a picking list first, then you can pick products from your warehouse.

After picking products, you can click Arrange Shipment and select the Pickup or Dropoff option. Please note that you need to process orders within 72 hours since the order is received, or your orders will be canceled by TikTok shop.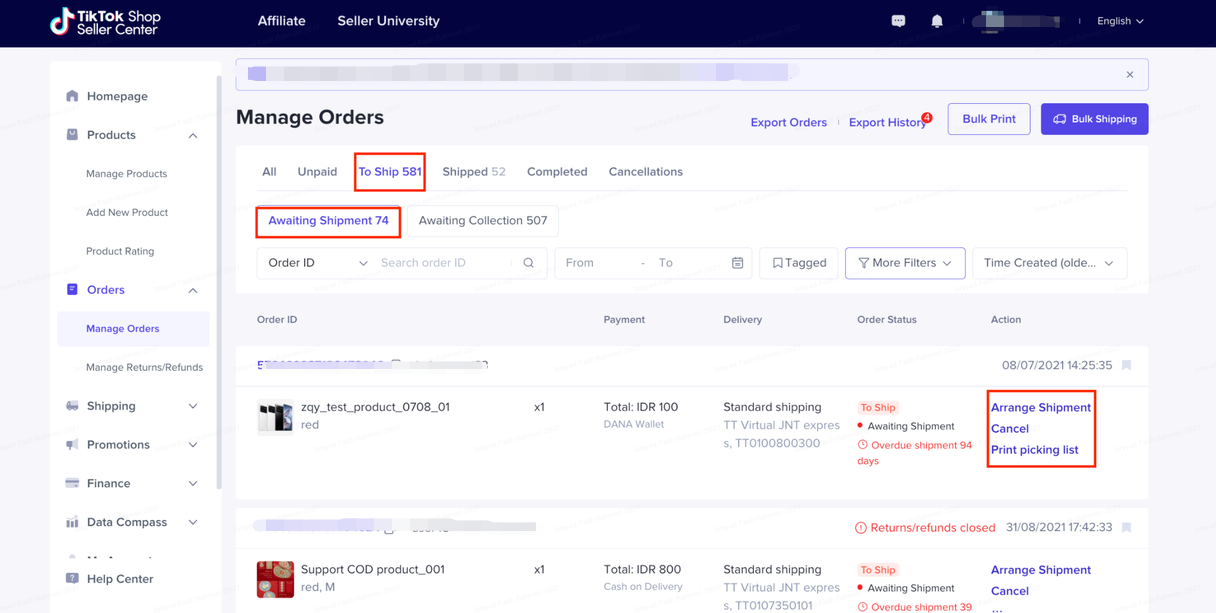 If you select the Pickup option, you can schedule the pickup date and time range, it will trigger a pickup request to the logistics company, then your package will be picked up within 48 hours. If you select the Dropoff option, TikTok will provide the location URL to you. You can find nearby dropoff points and send the packages to the points after packing.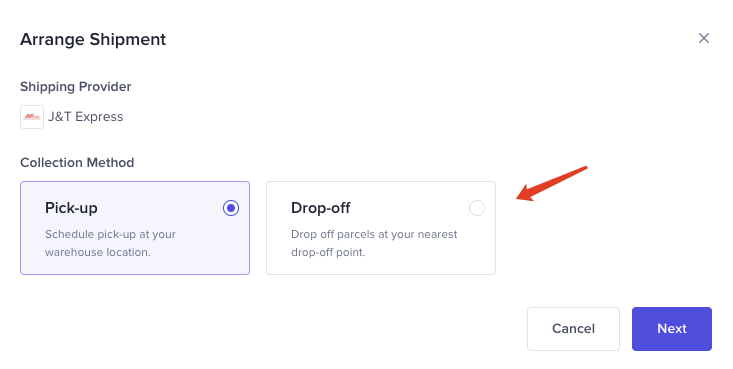 Under the Awaiting Collection, there are 3 options to print labels. You can print Picking list, Shipping label, and both Picking list and Shipping label. After printing, you can pack orders and stick the shipping label on the packages.


2. Process orders in bulk
To increase your processing efficiency, you can process your TikTok orders in bulk. You can go to TikTok seller center > Shipping > Batch Shipping. You can prepare the order and print picking list and shipping labels in bulk.

You can select the orders and generate the documents, you can filter delivery option, shipping provider, collection type firstly, then choose documents to print. Also, you can select document size, A5 or A6 paper.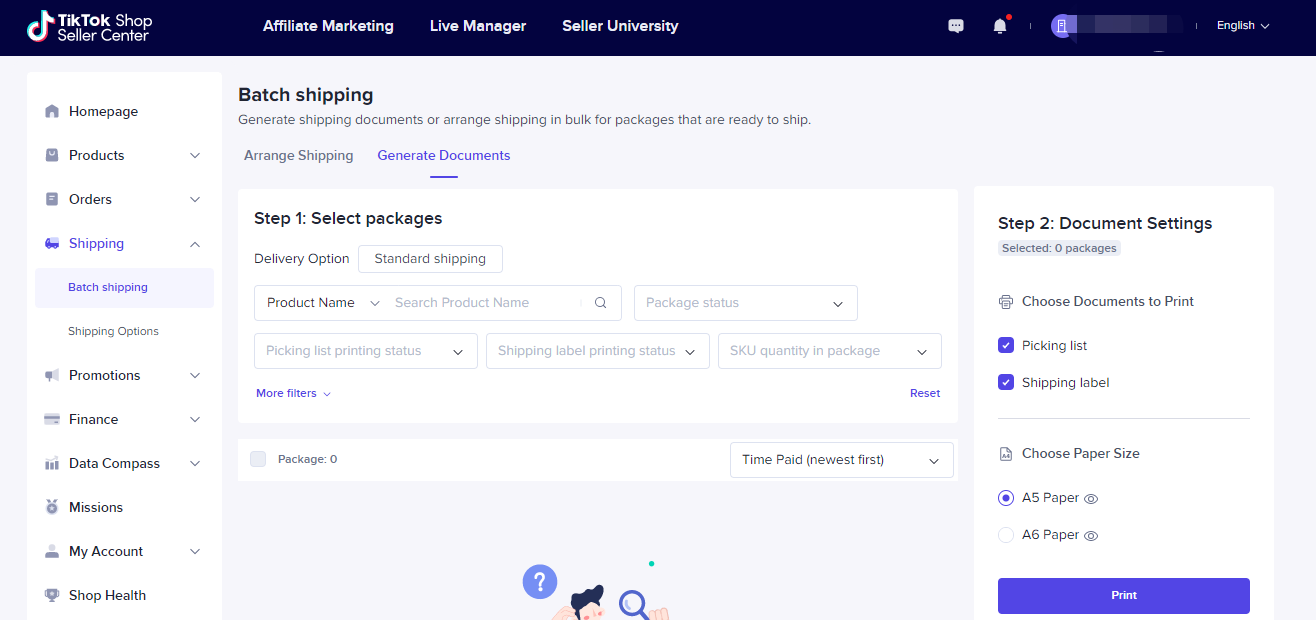 After packing, you can arrange shipment for the ticked or filtered orders. For ticked orders, it means you can tick orders you want to ship, then click Arrange for selected packages. You can also select the Pickup or Dropoff option, then the order status will be changed to Awaiting collection. Filtered orders means you can filter the delivery option, product name, time paid, and printing status, then you can click Arrange for filtered packages.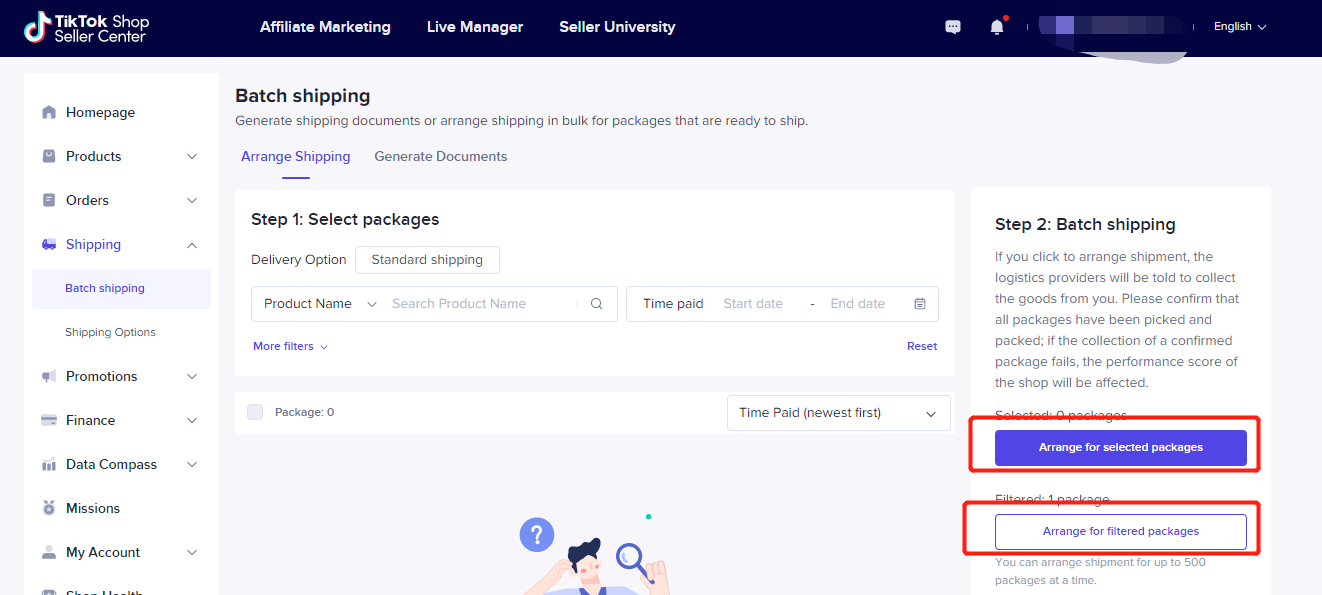 If you manage orders from different marketplaces, for example, you have Shopee, Lazada and TikTok stores. It is difficult to process orders to log in 3 marketplace seller centers. I suggest you use BigSeller, it allows you to process orders in bulk from multiple marketplace.
Track your Shipment
After the logistics company picks the packages or you deliver the package to dropoff points, the logistics status will be updated in TikTok automatically. You can check the logistics details under Shipped, you can filter In Transit or Delivered status.