An invoice is a document to record a transaction, it is given to the buyer by seller to collect payment. The Shopee and Lazada sellers usually send the invoice after they deliver the package or service.

It is more professional to use your own invoice template with invoice generator. In this article, I will show you what is invoice and how to create invoice.
What is Invoice?
An invoice is a document that charges a customer for products or services you have provided. It is also called a bill, an invoice shows all information about a transaction. Also, It contains the products or services you provide to your customers, also the payment method.

For a customer, the invoice is a purchase invoice. For a seller, it is a sales invoice. And invoices should be accurate, descriptive, and timely.
What should an invoice contain?
An invoice provides detailed products or services, and other mandatory information. A good invoice should contain all the information that a customer requires. There are some elements an invoice should contain:
The word 'INVOICE'

Invoice number

Invoice date

Seller company info

Buyer address

Description of products or service

Price per unit of product

Total amount
Why are invoices important?
Invoices are important for businesses, it is a request for payment. There are some reasons why invoices are important.

1. Maintain records. The most important benefit of an invoice is to keep a legal record of the transaction. Invoices make it easier to find out when this product was sold, and which customer bought it.

2. Payment tracking. Many businesses use invoices for accounting, you can know how much you charged for the products and service. It can help both seller and buyer to track payments and monitor cash flow.

3. Legal protection. A proper invoice is a legal proof of an agreement between the buyer and seller on a set price.
How to create invoices for Shopee and Lazada
When your Shopee or Lazada buyers require the invoices, you need to find ways to create invoices. For Lazada, you can print invoices directly. But Shopee doesn't provide this, you may need to find other invoice generators.

Here I suggest you use BigSeller, it allows you to create, print, or download invoices for Shopee, Lazada, and other platforms. You can also customize invoice templates on BigSeller, there are 3 invoice template types, you can select one you want to use.

You can also set the invoice template size, VAT, and invoice No, besides, you can select seller info, buyer info, invoice info, and order info to show in your invoice.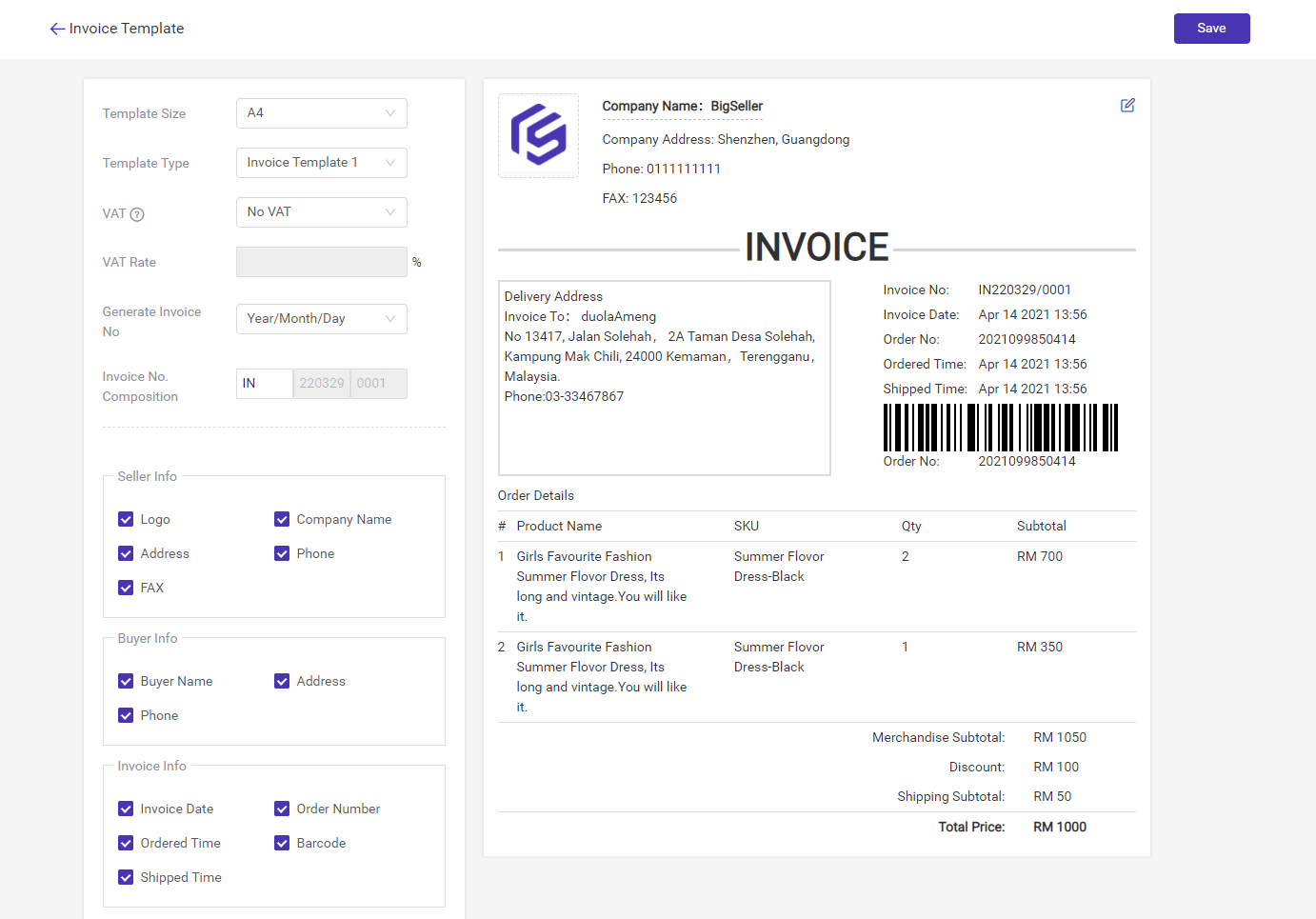 After setting the invoice template, you can print or download invoice for orders under In Process Orders, To Pickup Orders, and Shipped Orders.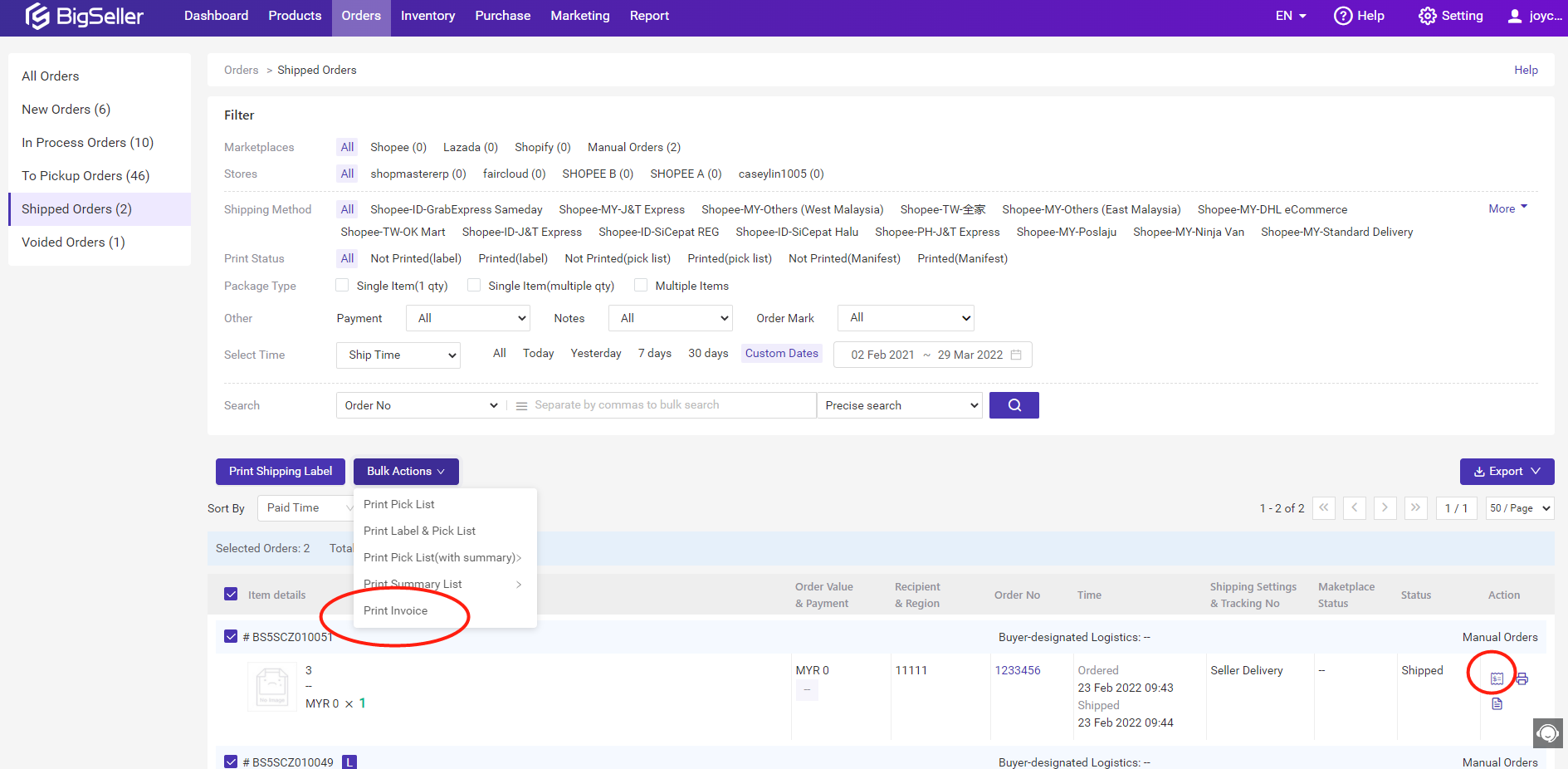 Conclusion
A good invoice is not just a sales receipt, it is an essential tool that sellers can use to keep records of sales. Just try to use BigSeller to create invoices!