Followers are important for online sellers, with increasing followers, you will get benefits that should not be wasted. But do you know how to increase Lazada followers?

Lazada allows the store owners to communicate with followers through the newsfeed, you can capitalize followers and convert them to long-term customers. In this article, I will tell you some awesome ways to help you get more followers on Lazada.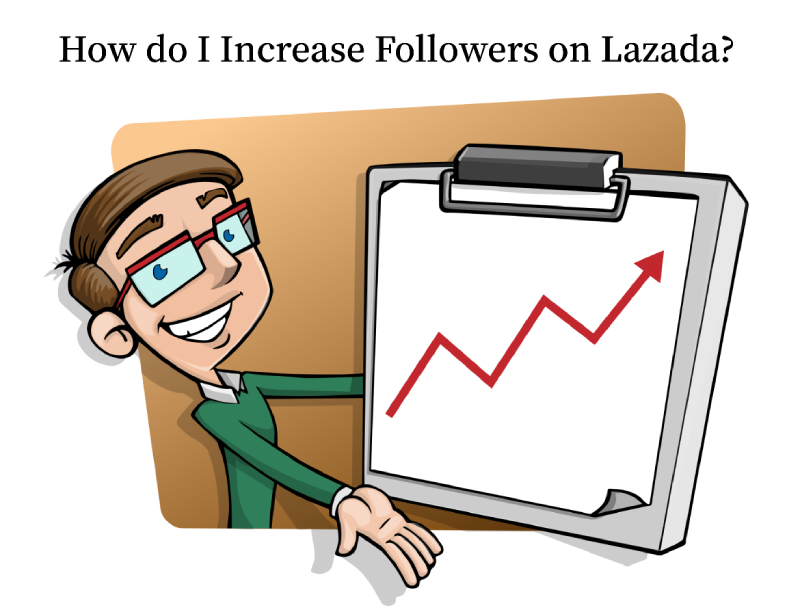 Benefits to get more followers
The number of followers represents how popular your Lazada store is, and more followers also means more trust. Few buyers go to a store without followers to purchase products. If you have many followers in your Lazada store, ther customers will have an invisible trust in your shop and products. Therefore, getting more followers on Lazada can help you build trust with consumers.

It also can help you get more traffic, your followers may get notification when you post on Lazada Feed, you will get extra traffic to your Lazada store. Besides, getting more followers can help you improve the repurchase rate from your followers. Through your followers, you have a chance to sell high-margin products.
How to increase followers on Lazada?
1. Follow Prize
Follow prize is the direct way to grow your follower base. You can go to Lazada seller center > Marketing Center > Promotions to set a store follower voucher. This voucher can only be collected and redeemed by the first-time followers.




You can create a discount voucher, then your customer can collect this voucher when they follow your Lazada store. You can set money value off or percentage discount off. The customers may follow you if they want to get a voucher from your store, it will help you accelerate the speed of gaining store followers, improve conversion rate and drive up purchase in your store.


2. Ask your customers to follow you
The buyers usually send messages to sellers with Lazada chat, it is one to one conversion and it is a great opportunity to encourage your customers to follow your store. Also, you can commit to send a gift or discount if they purchase from your Lazada shop. In this way, you can increase your followers, and also boost sales.


3. Decorate your Lazada store
Another way to get more followers is to decorate your Lazada store, Lazada provides a tool called Store Decoration or Store Builder. You can use it to decorate your Lazada store and make it organized. An attractive and organized shop page can attract and encourage more customers to visit and follow your store.


4. Seller Picks
Lazada seller picks is a free tool that can help you increase followers and boost sales. It allows you to highlight new, trending, or discounted products, you have a chance to get a higher visibility for these selected products and get more followers. You can go to Lazada Marketing Center > Traffic Tools > Seller Picks, then select products to boost.


5. Lazlive
You can use Lazlive to hold the live streaming on Lazada, you can promote your products and Lazada shop. You can create foreshows 2 days in advance to get more traffic. The buyers may attend your live stream when they are visiting products on Lazada. You can live chat with customers and the customers can purchase your products at real-time in live streaming, it can help you build trust with customers and get more traffic, also get more followers.


6. Lazada Feed
Lazada feed is a free engagement traffic tool that allows your store to connect with customers through engaging posts. There are 4 post types: product list, image, short video, and customer gallery. More customers can see your posts and visit your store if they are interested in your posts. It can help you to boost traffic to your products and store, and also help you increase followers.
Conclusion
Getting more followers can help you to get more traffic and boost sales persistently, also help you sustain and retain existing followers. Hope these basic ways can help you get more followers to your Lazada shop.